We are a fast-paced start-up in the Netherlands, enabling access to web3 by bridging the world of Fiat Currencies (Euro, Dollars, etc.) with the world of Cryptocurrencies.
🔥 🚀 We are building the best interface for fiat-to-crypto conversions. We provide an embeddable widget and API for trading platforms, apps and websites so their users can buy cryptocurrencies. We partner with the best fiat-to-crypto payment gateways and present them in a single plug-in for crypto-platforms such as wallets, DeFi apps and trading platforms. Their users can then buy crypto easily in-platform when needed. This is one of the most important intersections for web3/meta.
As our first growth marketer, you'll have the opportunity to play a key role in the marketing efforts for a fast-paced high-growth start-up/scale-up.
Growth Marketer
We are looking for a creative growth marketer with proven success in business-to-business marketing, demand generation and marketing initiatives that translate into increased market share.
Salary indication: EUR 32.000 - 48.000 gross annually
You will:
Set up, execute, track, and optimize ads through various channels (social, search and others) to drive client acquisition

Quickly iterate with landing-pages to find the best converting messaging and content

Set up and execute data-driven experiments to find and double-down on the highest ROI channels and strategies

Set up and A/B test various landing pages, content and email campaigns to convert highly targeted lists of potential clients
Who are you?
You're entrepreneurial and lean in your approach to marketing: you know how to experiment, fail and iterate fast

You preferably have experience with Hubspot's marketing package

You are great with tools that allow you to quickly iterate, track and optimize based on your experiments

You are data-driven in your experimentation to find the best ROI on different marketing initiatives

You are pro-active, creative and ready to roll-up your sleeves

You're interested in the world of crypto, and want to play a key role in a dynamic, high-growth startup
Nice-to-have: Have you been running your own online business / webshop? We think your skillset might be a great fit! Make sure to apply :)
Benefits & Perks
Become a part-owner!

Awesome office, wear what you want.

Help build a unicorn.

Responsibilities, not tasks.

Focus on (personal) growth.

We're in the Netherlands, Romania, Sri Lanka, Nigeria, Ghana, Pakistan and South Africa.


Note:
Research shows that women are unlikely to apply for a job if they don't 100% meet the requirements, while men tend to apply if they meet 70% of the requirements. We care about equal opportunity and diversity, and encourage all applications even if not all requirements are fully met.




We think we're pretty cool.
But as you made it all the way here, how about you apply and see for yourself?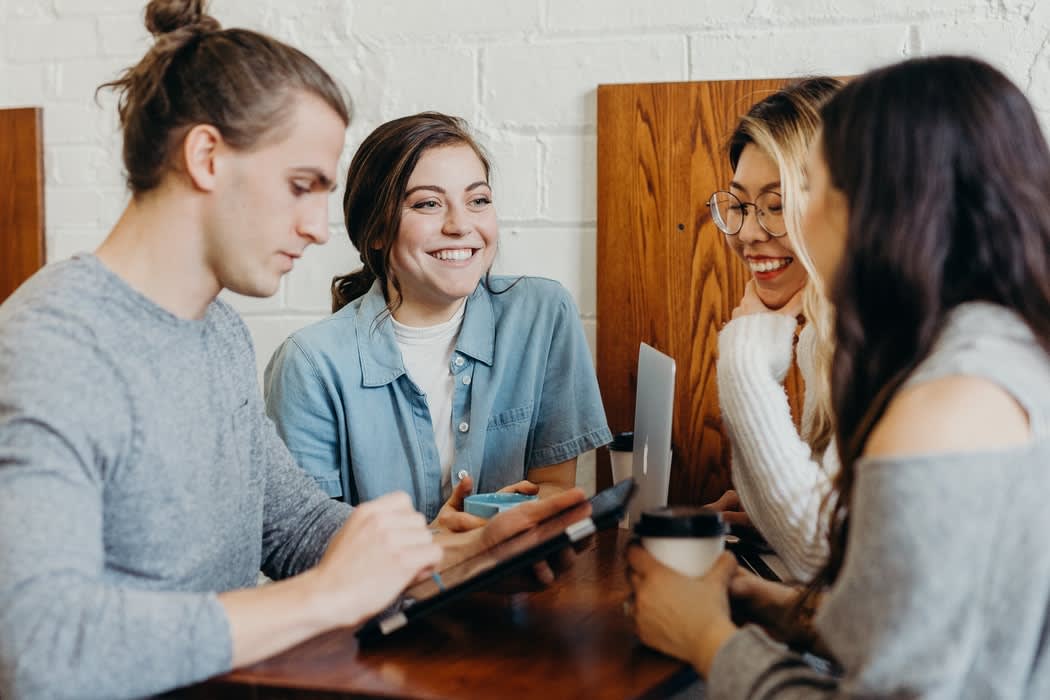 Sounds Good?
You can expect to work on the front lines of innovation when it comes to Growth Marketing, a critical function in fast-growing businesses.