We are a fast-paced start-up in the Netherlands, enabling access to web3 by bridging the world of Fiat Currencies (Euro, Dollars, etc.) with the world of Cryptocurrencies.
🔥 🚀 We are building the best interface for fiat-to-crypto conversions. We provide an embeddable widget and API for trading platforms, apps and websites so their users can buy cryptocurrencies. We partner with the best fiat-to-crypto payment gateways and present them in a single plug-in for crypto-platforms such as wallets, DeFi apps and trading platforms. Their users can then buy crypto easily in-platform when needed. This is one of the most important intersections for web3/meta. Our offices are at the beautiful Herengracht, in Amsterdam, the Netherlands.
Senior Account Executive
We're looking for a talented senior account executive with experience in crypto space who are pro-active and have a great work-ethic!
Location: Can be remote or in Amsterdam, the Netherlands

€70k – €110k
Responsibilities
Most of your time will be spent positioning the value of our product with stakeholders through demos, email and phone. There's a reason we call you a trusted advisor-- this is less about the hard sell and more about having the product knowledge, passion and people skills to help the prospect make the best decision for their needs.
Effectively manage a pipeline of inbound opportunities so that you can consistently drive revenue for the company and strong ROI for our customers.
Become an expert in assessing the use case of the prospect and customizing your presentation based on the prospects company size, industry and desired customer support experience.
Proactively report on learnings and valuable feedback to the product team so that we can improve the product and prioritize the right projects.
A deep knowledge on our always evolving product and understand the nuances of how it can be used so that you're able to support prospects accordingly.
Responsible for hitting sales metrics of success as well as providing timely and accurate forecasts and clear visibility into revenue performance.
Who are you?
You are a top performer in an inside/mid-market sales role with 5+ years experience closing net new logos (FinTech / Web3.0 experience is a bonus but not required).

You have a track record of achieving or exceeding sales quota.

You are in sales because you are self motivated and driven to succeed. You love winning and helping your customers achieve their goals.

You are naturally curious and have a history of learning new things quickly.

You are excited to be using consultative sales strategies in a competitive market.

You are highly organized and able to manage several responsibilities at once with little oversight.

You have experience tracking all of your sales activity and reports in a customer relationship management software.

As the primary point of contact and a trusted advisor, you're happy to wear several hats: sales, support, customer success. Over the course of onboarding, you may be point person on any one of them, mobilizing your team mates for support.
Benefits
Become a part-owner!

Awesome office, wear what you want.

Help build a unicorn.

Responsibilities, not tasks.

Focus on (personal) growth.

We're in the Netherlands, Romania, Sri Lanka, Nigeria, Ghana, Pakistan and South Africa.


We think we're pretty cool.
But as you made it all the way here, how about you apply and see for yourself?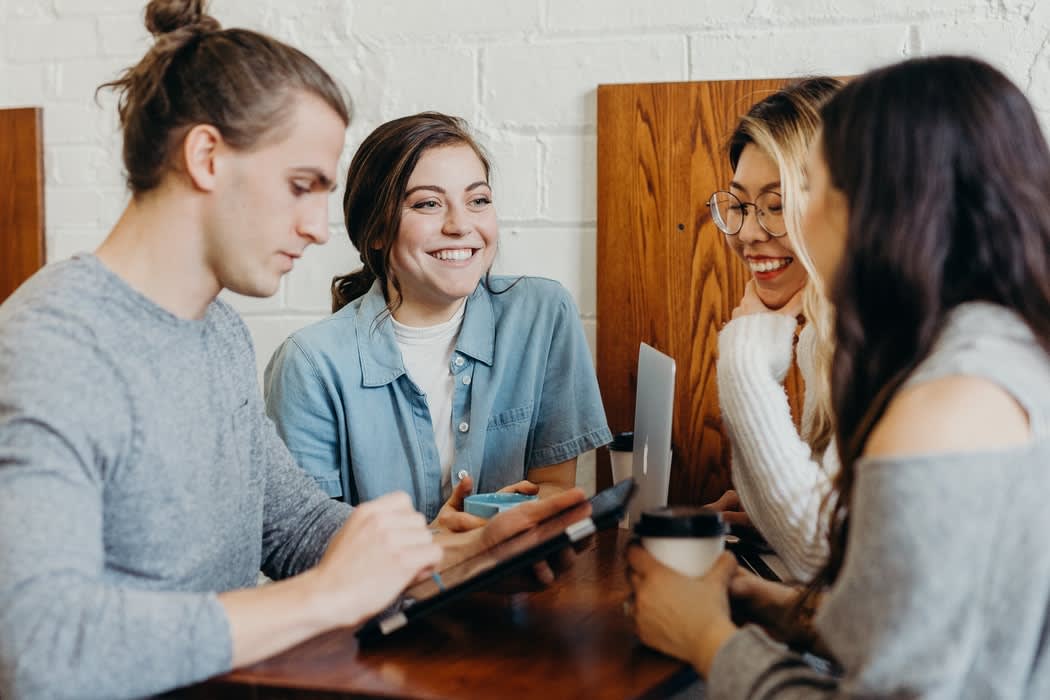 Sounds good?
You can expect to work on the front lines of innovation when it comes to Sales, a critical function in fast-growing businesses.