We are a fast-paced startup in the Netherlands, enabling access to web3 by bridging the world of Fiat Currencies (Euro, Dollars, etc.) with the world of Cryptocurrencies. 🔥 🚀 We are building the best interface for fiat-to-crypto conversions. We provide an embeddable widget and API for trading platforms, apps and websites so their users can buy cryptocurrencies. We partner with the best fiat-to-crypto payment gateways and present them in a single plug-in for crypto-platforms such as wallets, DeFi apps and trading platforms. Their users can then buy crypto easily in-platform when needed. This is one of the most important intersections for web3/meta. As a full-stack engineer you will help us deliver on the product roadmap in an agile and remote-first environment. Our offices are at the beautiful Herengracht, in Amsterdam, the Netherlands.
Vacancy:
Onramper is looking for a dynamic marketing leader with proven success in business-to-business marketing, demand generation and marketing initiatives that translate into increased market share. Location: Can be remote or in Amsterdam, the Netherlands €70k – €110k
Requirements:
Be responsible for the all day-to-day marketing and product communications.
Experiment with different strategies and channels to increase brand awareness through campaigns, content and thought-leadership.
Create B2B content (research reports, case-studies w/ partners etc.) to increase awareness and educate decision-makers in top crypto-companies.
Partner with our Head of Sales to drive qualified prospective customers to the funnel and engage them with the right messaging and educational content.
Who you are?
You have 5+ years of online marketing experience for B2B software/SaaS startups/scale-ups.
You have a great eye for story-telling and thought-leadership in both written and visual form and can quickly iterate with landing-pages.
You are entrepreneurial, creative and ready to roll-up your sleeves.
You are data-driven in your experimentation to find the best ROI on different marketing initiatives.
You have a tracked-record of setting up and executing segment-oriented campaigns.
You're interested in the world of crypto, and want to play a key role in a dynamic, high-growth startup.
Benefits
Become a part-owner!
Awesome office, wear what you want.
Help build a unicorn.
Responsibilities, not tasks.
Focus on (personal) growth.
We're in the Netherlands, Romania, Sri Lanka, Nigeria, Ghana, Pakistan and South Africa.


We think we're pretty cool.
But as you made it all the way here, how about you apply and see for yourself?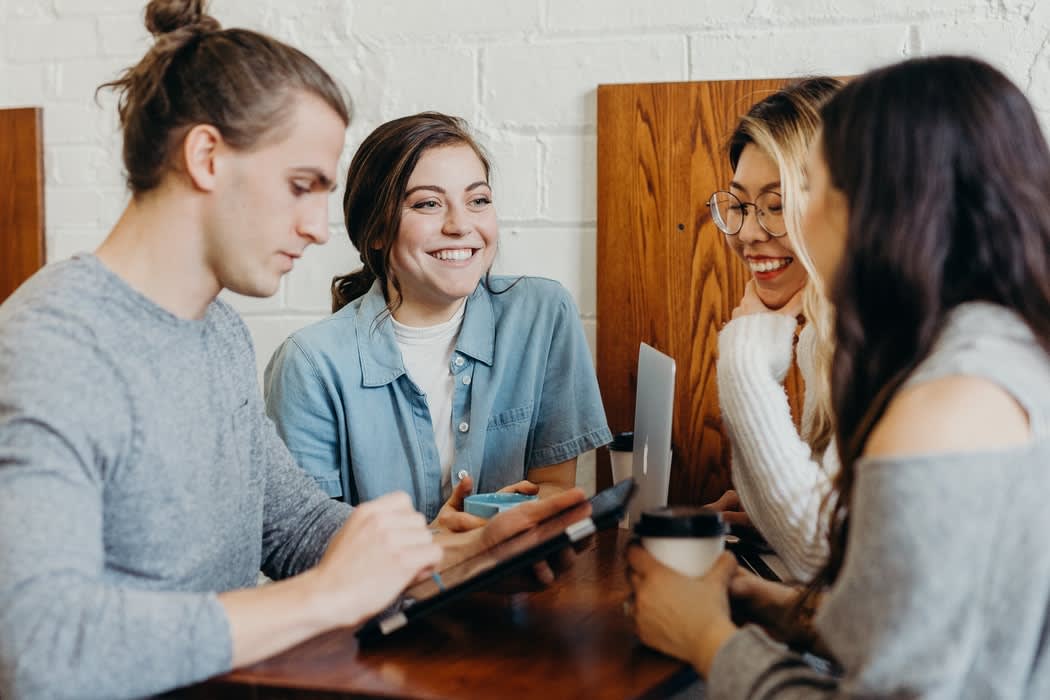 Sounds Good?
You can expect to work on the front lines of innovation when it comes to talent acquisition, a critical function in fast-growing businesses.