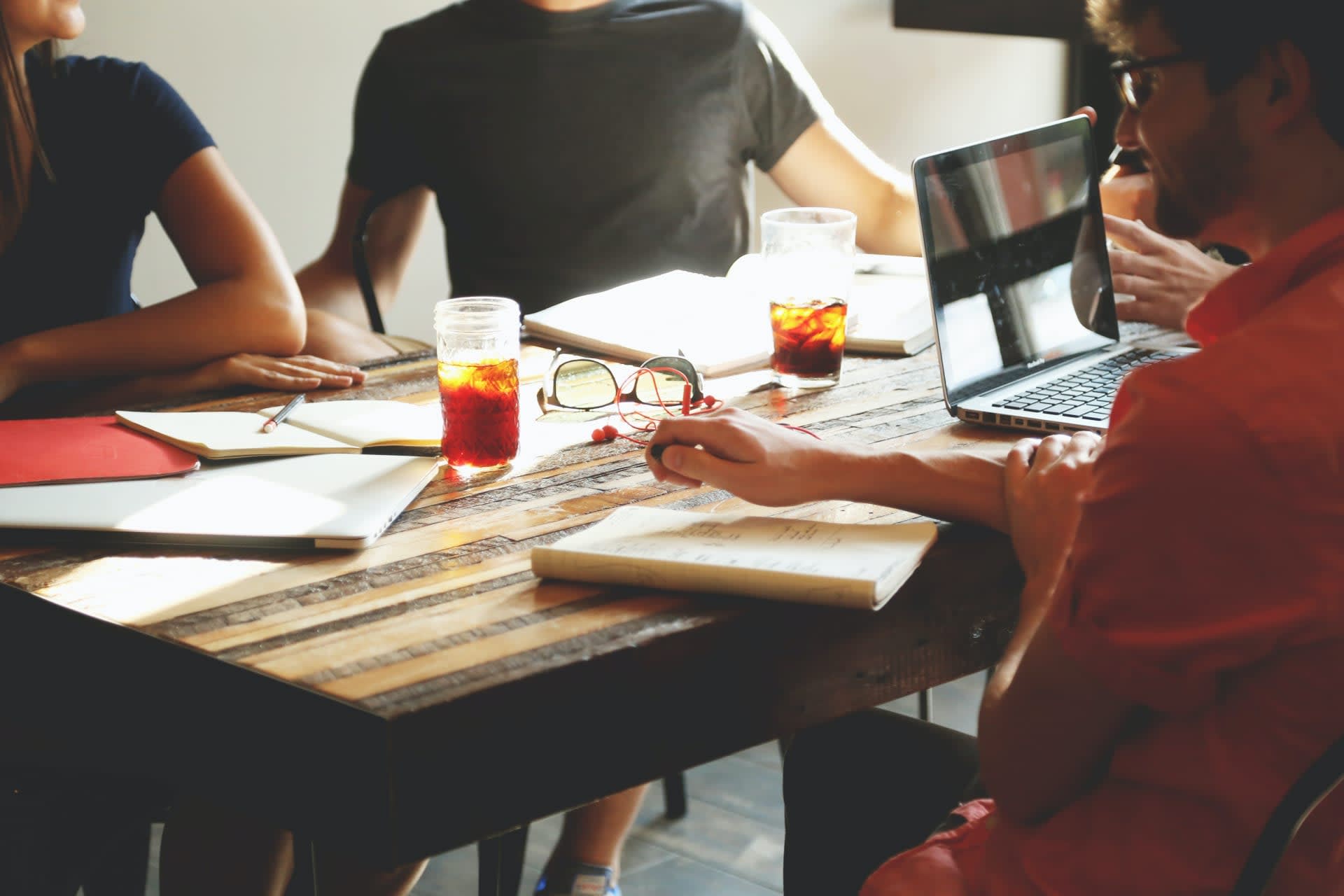 Business Development Internship
Amsterdam

,

Noord-Holland

,

Netherlands

€200 - €300 per month

Sales
Job description
Do you want to gain practical experience while doing an internship with one of the coolest startups in the Netherlands? 
Are you ambitious, looking to learn and interested in the world of cryptocurrencies?
Great, because Onramper is looking for a business development intern to join our team in Amsterdam!

About the internship

During this internship, you will gain professional experience in an exciting high-paced startup. You will be joining us for 3-5 days in the week in our new offices at the Amsterdam canals for a minimum of 3 months.
As an intern, you'll join our team and get real responsibility from day 1. There's always enough to do, and you would get the opportunity to be involved in a wide range of tasks, from it's assisting our sales team with preparation of slides / documentation to convert prospects into clients, to performing market-research and even joining conversations with clients/partners!
Potential for a job opportunity afterwards when performing well.


This is what your day looks like:
After arriving at our Amsterdam office, you will have a coffee with our CEO or Head of Sales to catch up on all things life/crypto and discuss what you'll be working on. You'll then start working on tasks and when running into questions, have people around you that can help you solve problems. Somewhere between 12 and 14 we go for lunch together, either in the common area, or somewhere outside. We are not the most strict or formal company, and if there's days where you'd like to start at 11 instead of 9 or you want to work remote, we're cool with it as we like this ourselves too - as long as you put in the agreed hours ;)
We don't want you to get us coffee - instead we will provide you with real responsibility for tasks from day 1!


You will:
Carry responsibility for our inbound pipeline qualification
Close high volume deals yourself
Help our compliance department with preparing KYB (know-your-business)
Assist the other members of the sales team in making sure deals progress
Maintain, optimize and actively work on improving our HubSpot CRM
Do market research into competitors, partners and clients
Prepare client materials and documentation
Join our stand-ups and sprint-meetings, and get a first-hand view for how a well-oiled startup operates; and
Join us in our offices at the Amsterdam canals (including obviously all company social events)!
What do we offer:
Join an awesome, fast-paced startup in the Netherlands
Offices on the canals, Amsterdam
Proper responsibility right away
Informal culture
No dress code
Partially remote if preferred
Internship compensation
About us
We are a fast-paced start-up in the Netherlands, enabling access to web3 by bridging the world of Fiat Currencies (Euro, Dollars, etc.) with the world of Cryptocurrencies.
🔥 🚀 We are building the best interface for fiat-to-crypto conversions. We provide an embeddable widget and API for trading platforms, apps and websites so their users can buy cryptocurrencies. We partner with the best fiat-to-crypto payment gateways and present them in a single plug-in for crypto-platforms such as wallets, DeFi apps and trading platforms. Their users can then buy crypto easily in-platform when needed. This is one of the most important intersections for web3/meta.

Job requirements
Desired profile

You are ambitious, pro-active and communicate well (in English)

You are independent and eager (to learn more) about the cryptocurrency space

You are tech-literate, meaning you are good with things like docs, sheets, slides, type forms, SaaS software, CRMs, etc.

You have affinity with sales, business development or marketing

You are looking to get real-world experience at a cool startup

You are a Bachelor or Master student based in or around Amsterdam, available for 3-5 days a week for a minimum of 3 months.

You won't ask us to spend time on elaborate school-required processes - ain't nobody got time for that!